Where do you go for free Halloween fun around the Twin Cities? Well there is really no shortage of events. In fact, the Twin Cities' own Anoka has held the title of Halloween Capitol of the World since 1937. We LOVE our Halloween around here. Be sure to check out our separate article listing 2019 Halloween events at Twin Cities Parks and Nature Centers. Many of those events are also free. And keep checking back, because we will keep adding to our list as we receive more events.
These podcasts were released last year, but are still available to download: Free Kid-Friendly Halloween Podcast Download | iTunes | For some free Halloween fun at home, Download FREE episodes of the Grimm, Grimmer, Grimmest podcast.These kid-friendly retellings of classic Grimm fairy tales each feature a surprising twist and commentary from a classroom of kids.
MINNEAPOLIS & ST PAUL FREE HALLOWEEN EVENTS
10/25-26, 31 & 11/2/19: BareBones Halloween Extravaganza | Hidden Falls, St. Paul
An outdoor nighttime spectacle of puppetry, stilting, fire and music. (FREE, but donations encouraged). 7pm.
10/26/19: Thrill Kenwood | Kenwood Park
A worldwide family friendly Zombie Party and Dance with zombie caricatures, makeup artisty, and more! Thriller Dance around the globe at 5. 3-6pm.
10/27/19: 2nd Annual HERO-ween | The Firefighters Hall & Museum, Minneapolis
The Firefighters Hall & Museum invites the public to come out for indoor trick-or-treating in the museum and meet some local HEROs from Fire, Police and Paramedics!  Dress in costume or just come to visit. Meet HEROs, ask questions and take some photos with local First Responders. Everyone welcome to this FREE event. 1-4pm.
10/27/19: Great Pumpkin Halloween Festival | Landmark Center, St Paul
Get out your costumes for a parade, treats, storytelling and a live entertainment. 1-3pm.
NORTHWEST METRO FREE HALLOWEEN EVENTS
10/13/19: Family Art Sunday | Banfill-Locke Center for the Arts, Fridley
Drop in for an art project. The October event has historically offered a Halloween theme with activities like scavenger hunts and have a "spooky" snacks. 1-3pm.
10/26/19: Anoka's Grand Day Parade | Main Street & Fifth Ave, Anoka
Curious as to why Anoka has been dubbed the Halloween Capital of the World? Find out during one of the dozens of events scheduled for 2019's celebration. 1-3:30pm.
NORTHEAST METRO FREE HALLOWEEN EVENTS
10/12/19: PunkinMania | Triangle Park, Mahtomedi
Games, inflatables, treats and, true to the name, a pumpkin patch! (Pumpkin prices $2-$4/each.) 9am-3pm.
10/25/19: Harvest Carnival & Costume Party | Growing Explorers, Lake Elmo
Check out this new preschool at their carnival and costume party. 5-7pm.
10/26/19: Bruentrup Boo Bash | Bruentrup Heritage Farm, Maplewood
Live animals from the MN Raptor Center, puppet show, wagon rides, sensory scavenger hunt, concessions available for purchase. Dress for the weather. 1-3pm.
10/26/19-10/27/19: Main Street Trick or Treat | Downtown Stillwater
Main Street businesses offer trick or treating. Noon-4pm.
10/31/19:  Vadnais Heights Community Halloween Party | Vadnais Heights Commons Entertainment by Circus Manduhai, Halloween treats, balloon animals, activities for the kids and refreshments. 6-8pm.
SOUTHEAST METRO FREE HALLOWEEN EVENTS
10/26/19: Afton's Annual Trick-or-Treat Trail | St Croix Trail through Afton
Stop at local businesses for treats, activities and fun freebies. 10am-2pm.
10/31/19: Halloween Tricks and Treats | Afton Fire Station, Woodbury
A favorite annual tradition of Woodbury Public Safety, goblins and all ghostly creatures are welcome to stop by one of Woodbury's fire stations to collect treats on Halloween night. FREE. 5-8pm.
SOUTHWEST METRO FREE HALLOWEEN EVENTS
10/24/19 Give & Get Trick-or-Treat | Robbinsdale
Kids up to 12 can dress up and trick-or-treat at local businesses on Broadway with the donation of a non-perishable food item. 4-6pm.

10/25/19: Spooky Family Fun Night | Shakopee Community Center
A night of Halloween fun with costume contests, bounce houses, Cosmic Zumba, ice skating, crafts, games and performance by the Big Epic Show. Free limited skate rental available. 6-8pm.
10/25/19: Burwell House Spooktacular Festival | Historic Burwell House
The Minnetonka Historical Society tells us the City of Minnetonka has decided this festival will be a Halloween Festival this year (traditionally it has been held in June). Details to follow. 5:30-8pm.

10/26/19: Pumpkin Fest 2019 | 50th & France, Edina
Enjoy trick-or-treating at local businesses starting at 10am (look for the sign in the window, kids 12 & under only, please), kids activities, horse-drawn trolley rides, a cake walk, and costume contest. 10am-1pm.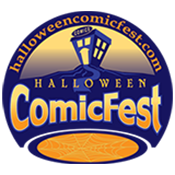 10/26/19: Halloween ComicFest | Participating comic book stores give away comic books to anyone who comes into their shops. You can also purchase packages to hand out to trick-or-treaters. Find a list of 2019 comic's here. Use the store locator to find a participating store in your area. Look for a store with Halloween ComicFest logo (to the right).
10/26/19: Minnetonka Symphony Orchestra SPOOKTACULAR Concert
Free concert at the community center features seasonal music. ​Costumes encouraged – the orchestra will be in costume. (The concert will be held again on 10/27 at 3pm at the Minnesota Landscape Arboretum and will be free with Arboretum admission).
10/31/19: Halloween Party | Bloomington Ice Garden 
Free open skating, games, and trick-or-treating. Aimed at kids preschool-aged through 4th grade with adult. Donations of non-perishable food items requested. 6-8pm.

10/31/19: Trick-or-Treat at Shakopee City Hall | Shakopee City Hall
For some free Halloween fun before heading out in the neighborhood, residents are encouraged to bring their children to safely trick-or-treat at city hall and Shakopee Police Department. 3-4:30pm.

10/10/19-10/20/19: Waconia Scarecrow Tour
Self-guided tour. Ballot available at area businesses. Vote for your favorite scarecrow for a chance to win a night at AmericInn Waconia!
.Find more free Halloween fun in these grocery stores and shopping malls:
*This article contains Amazon affiliate links to Halloween costumes. Family Fun Twin Cities receives a small commission for any sales through our site.