Todd Miltenberger (the mastermind behind our beautiful logo on FFTC) has a great suggestion for your summer fun that he and his family like to do together: Disc Golf.
Click here for Quick Guide to Metro Disc Golf Courses
What is Disc Golf?
Disc Golf (the proper name for Frisbee Golf) is a family fun activity for the Miltenbergers. It's one they can enjoy easily in the Twin Cities with the different courses around the metro.  Many of them are free.
Disc Golf: a game in which a concave plastic disc is thrown into each of a series of metal baskets situated on an outdoor course, the object being to complete the course using the fewest possible throws.  
In other words think golf with a frisbee-like disc instead of a small ball and clubs. (It's not Frisbee Golf since Frisbee is a brand name, much like Hooping is not Hula Hooping since Hula is a brand name. If you want to get technical.)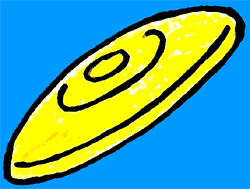 Disc Golfing is a easy sport to jump into.  You need two things.
A couple of discs: a driver and a putter.  If you want a third, feel free to grab a midrange disc.  Use the driver at the tee and the putter on the approach, just like in traditional golf.

Shops in town

Family Fun Twin Cities Amazon Shop (FFTC receives a small commission on sales through our site)
A disc golf course. You can pick up a map online or at any of these locations, but to help you get started, Todd has some suggestions.
Todd's Recommended FREE Disc Golf Courses
A free course with 15 holes and not too many places to lose discs.
There are not too many trees, and it's easier for beginners.
This course has only 9 holes and a practice green.
---
More Disc Golf Courses around the Twin Cities Metro
MINNEAPOLIS & ST PAUL
Highland Disc Golf Course | Montreal Ave., St. Paul, MN
NORTH METRO
Acorn Park | 286 County Rd. C, Roseville, MN
Bunker Hills Disc Golf | Andover, MN
Elm Creek Park | 12400 James Dean Parkway, Maple Grove, MN
Hansen Park | 1555 5th St. NW, New Brighton, MN
Lochness Park | 11121 Lexington Ave NE, Blaine, MN
Plymouth Creek Playfield | 3625 Fernbrook Ln N, Plymouth, MN
Silverview Park | 2700 county Road I, Mounds View, MN
Zachary Playfield | 4355 Zachary Lane N, Plymouth, MN
EAST METRO
Arcola Heights Park | 15300 100th St N, Stillwater, MN
SOUTH METRO
Brockway Disc Golf Course | 13669 Bronze Pkwy, Rosemount, MN
Garlough Park | West St. Paul, MN
Kaposia Park | 1028 Wilde Ave., South St. Paul, MN
North Valley Park | 2800 70th St. E, Inver Grove Heights, MN
Oakwood Park | 7851 Harkness Ave S., Cottage Grove, MN
Red Oak Park | 12100 River Hills Drive, Burnsville, MN
WEST METRO
Bryant Lake Regional Park | 6800 Rowland Rd, Eden Prairie, MN
Staring Lake Disc Golf | 14800 Pioneer Trail, Eden Prairie, MN
This post contains affiliate links at no cost to you. 
---
More about Todd
Todd and Andrea have two kids, Zeke-14 and Myriam- 11. Their family loves to spend time in the outdoors, but they also love a good movie.
"Friday home-made pizza and movie night is tied with campfire smoritos in the northwoods.  I think I like food!" Todd said about two of his favorite activities to do with his family.  The smoritos are amazing.  Wrap s'mores ingredients inside a tortilla and melt it on the campfire.  The Miltenbergers introduced these to our family, and we couldn't be happier!
Todd is a very active dad.  He is passionate about cycling (he practically grew up in the family-owned bike shop) and hiking/climbing. Each winter, he likes to make a quinzee (snow cave) in the backyard and camp out there with his kids.  And he makes some of the best Halloween costumes I have ever seen for Zeke.