Todd Miltenberger (the mastermind behind our beautiful logo on FFTC) has a great suggestion for your summer fun that he and his family like to do together: Disc Golf.
This post contains affiliate links at no cost to you. 
Click here for Quick Guide to Metro Disc Golf Courses
Todd and Andrea have two kids, Zeke-14 and Myriam- 11.   Their family loves to spend time in the outdoors, but they also love a good movie.
"Friday home-made pizza and movie night is tied with campfire smoritos in the northwoods.  I think I like food!" Todd said about two of his favorite activities to do with his family.  The smoritos are amazing.  Wrap s'mores ingredients inside a tortilla and melt it on the campfire.  The Miltenbergers introduced these to our family, and we couldn't be happier!
Todd is a very active dad.  He is passionate about cycling (he practically grew up in the family-owned bike shop) and hiking/climbing. Each winter, he likes to make a quinzee (snow cave) in the backyard and camp out there with his kids.  And he makes some of the best Halloween costumes I have ever seen for Zeke.
Disc Golf (the proper name for Frisbee Golf) is a family fun activity for the Miltenbergers.  It's one they can enjoy easily in the Twin Cities with the different courses around the metro.  Many of them are free.
Disc Golf: a game in which a concave plastic disc is thrown into each of a series of metal baskets situated on an outdoor course, the object being to complete the course using the fewest possible throws.  
In other words think golf with a frisbee-like disc instead of a small ball and clubs. (It's not Frisbee Golf since Frisbee is a brand name, much like Hooping is not Hula Hooping since Hula is a brand name. If you want to get technical.)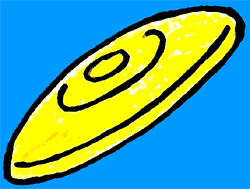 Disc Golfing is a easy sport to jump into.  You need two things.
A couple of discs: a driver and a putter.  If you want a third, feel free to grab a midrange disc.  Use the driver at the tee and the putter on the approach, just like in traditional golf.
A disc golf course. You can pick up a map online or at any of these locations, but to help you get started, Todd has some suggestions.
            "This is fairly close to home and church.  It's  free with 15 holes and not too many places to lose discs."
           "I haven't played since the back 9 has opened up though. There are not too many trees, and it's easier for beginners."
              "This course has only 9 holes and a practice green.  Andrea and I have good memories of nearly losing a disc in the bed of a moving truck."
---
More Disc Golf Courses around the Metro
Acorn Park • 286 County Rd. C, Roseville, MN
Brockway Disc Golf Course • 13669 Bronze Pkwy, Rosemount, MN
Bryant Lake Regional Park • 6800 Rowland Rd, Eden Prairie, MN
Bunker Hills Disc Golf • Andover, MN
Elm Creek Park • 12400 James Dean Parkway, Maple Grove, MN
Garlough Park • West St. Paul, MN
Hansen Park • 1555 5th St. NW, New Brighton, MN
Highland Disc Golf Course • Montreal Ave., St. Paul, MN
Kaposia Park • 1028 Wilde Ave., South St. Paul, MN
Lochness Park • 11121 Lexington Ave NE, Blaine, MN
North Valley Park • 2800 70th St. E, Inver Grove Heights, MN

Oakwood Park • 7851 Harkness Ave S., Cottage Grove, MN

Plymouth Creek Playfield • 3625 Fernbrook Ln N, Plymouth, MN
Red Oak Park • 12100 River Hills Drive, Burnsville, MN
Silverwood Park • 2700 county Road I, Mounds View, MN
Staring Lake Disc Golf • 14800 Pioneer Trail, Eden Prairie, MN
Zachary Playfield • 4355 Zachary Lane N, Plymouth, MN