Hardwood Creek Library, 19955 Forest Rd N, Forest Lake, MN
55025
Oakdale Library, 1010 Heron Ave N, Oakdale, MN
55128
Park Grove Library, 7900 Hemingway Ave S, Cottage Grove, MN
55016
R.H. Stafford Library, 8595 Central Park Place, Woodbury, MN
55125
Valley Library, 380 St Croix Trail S, Lakeland, MN
55043
Wildwood Library, 763 Stillwater Rd, Mahtomedi, MN
55115
Washington County Law Library 14949 62nd St N Rm 1005, Stillwater, MN
55082
Bayport Public Library, 582 4th St N, Bayport, MN
55003
Stillwater Public Library 224 3rd St N Stillwater, MN
55082
Washington County Library ("WCL") has 7 branches and 2 associate libraries spanning the east metro area of the Twin Cities. They also have 3 express locations where where patrons can order, pick up, and return library materials using a self‐service kiosk, locker system, and book return.
Storytimes at Washington County Library
The library branches offer story hours, ranging from baby to family and sometimes offering specially themed story times. The best way to find a story hour is to use the event calendar, filtering by "storytimes" under the Event Types category.
Find Online Storytimes on WCL's Facebook Page and archived on the Library's website.
Get A Library Card
Residents of Washington County just need to pop into any WCL branch and show proof of residency or fill out an online form.
Non-residents who have a library cards issued by any Regional Library System in Minnesota, you can register your card to borrow from WCL. This is important because they do have different offerings than other libraries -- for instance video games. You can also purchase an annual card if you don't qualify to register a card. Washington County Library these non-book offerings for check out with a library card:
Video games for the Nintendo Switch, Playstation 4, Xbox 360, WiiU, and other consoles.
DVDs of popular movies, television shows, and documentaries.
Magazines.
Book Club Kits that include 10 copies of a single title.
Memory Minder Kits to help older adults with all stages of memory loss.
WiFi Hotspots and Chromebooks for accessing internet outside the library.
smARTpass from Washington County Library
This library system is part of the MELSA library system, so it offers the smARTpass program, where library cardholders can checkout tickets to shows and museums. You can read a more detailed review of the program at the link above.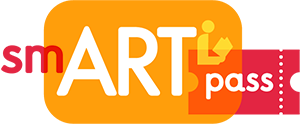 Show Your Library Card Program
Show Your Library Card is a new campaign throughout Washington County offering discounts at area businesses to library cardholders. Just show your card at these participating businesses to receive special offers and discounts.
STEM Saturdays at Washington County Library
Various branches offer Saturday STEM events throughout the year. These are usually free, drop-in events and cover topics from Raptors to Robotics to LEGOs and other fun science-y activities.
Borrow Video Games from Washington County Library
WCL has recently added a video game collection, which  includes more than 100 games for PlayStation 4, Xbox 360, Wii U and Nintendo Switch games. Games, like books, can be requested online and picked up at any branch. They are also on the shelf for browsing at Hardwood Creek, Oakdale, Park Grove, and R.H. Stafford libraries. Browse the catalog here.
Washington County Library Locations
Branches Include:
Hardwood Creek Library, Forest Lake
Lake Elmo Library - Services include book loans, public computers, reservable meeting room, and community programs.
Oakdale Library
Park Grove Library, Cottage Grove
R. H. Stafford Library, Woodbury
Valley Library, Lakeland
Wildwood Library, Mahtomedi
Washington County Law Library, Stillwater
Bayport Public Library (associate library)
Stillwater Public Library (associate library)
Click here to find hours for individual branches.
Library Express Locations
Hugo City Hall
Marine City Hall
Newport Transit Station
Associate Libraries:
Stillwater library is open for visits of 60-minutes or less on Wednesdays from 1:ppm to 7:00pm and Saturdays from 10:00am to 2:00pm.
Bayport Library is offering curbside pick up only at this time. Monday: 10:00am – 8:00pm, Tuesday – Friday: 10:00am – 5:00pm and Saturday: 10:00am – 1:00pm.
Related Articles
---
Keep Browsing Twin Cities Businesses: