Sticking close to home with your crew this Spring Break? (Same here. Hence all this research.)
Why spring break?  Because a Minnesota winter wrapping up is worth celebrating. Craft a fun staycation "Spring Break Trip" for your own family whether you have big kids or little kids. Be tourists right in the Twin Cities!
Spring Break in March in the Twin Cities?

March 5-12, 2023
Ideas for the first week of spring break in the Minneapolis-St Paul metro area! Many of these activities you can do all month long. Get our day-by-day suggestions for:
2015 Silver Bell Rd #195, Eagan, MN 55122
Families take flight every Sunday night during this special promotion. Even my big kids can't get enough of the trampolines, ninja course, sport courts, climbing wall and play equipment. Up to 5 members can reserve a one-hour block for just $40! Must reserve a time in advance. March 5 & 12, 2023, 4-7pm.
Have kids 6 & under? Rockin Jump offers a special Junior Jumpers time at 9am Sundays & Fridays, $12/first child plus parent.
Free days are BACK at the museum and we're super excited about it! Explore the exhibits, including Thomas and Friends admission-free the first Sunday of each month thanks to Securian Financial. Reservations required. March 5, 2023, 9am-4pm.
755 Prior Ave N Suite #004, St Paul, MN 55104
The quirkiest mini golf course in the Twin Cities is open to entertain you over spring break! Each artist-designed hole is an attraction in itself, entertaining all ages while you're waiting in line to putt. Plus, there's a HUGE vintage arcade, a malt shop and an on-site brewery. Open Wed-Sun, March & April 2023. $13-$15/pp.
1225 Estabrook Dr, St Paul, MN 55103
March weather not cooperating for outdoor plans? Stay as toasty as the tropics wandering the indoor gardens and exhibits. The animal enclosures are heated, too. Please note that reservations are a must. FREE, donations appreciated.
8301 Flying Cloud Dr., Eden Prairie, MN 55344
Who knew you could spend the day being entertained at the sporting goods store? This generation's variety features a 65-foot Ferris wheel, mini-bowling, a candy shop, archery range and arcade. No trouble getting the teens to join me on this outing! Visit anytime.

Bell Museum of Natural History, University of Minnesota 2088 Larpenteur Ave W, St Paul, MN 55113
Help the museum to continue the Pi Day chain they  started in 2019. Add your own link to this endless number. This popup program will continue all weekend. The museum and planetarium are wonderful to explore, filled with hands-on exhibits and intricate dioramas. March 10-March 12, 2023 during open hours. $9-$12/pp, planetarium shows additional.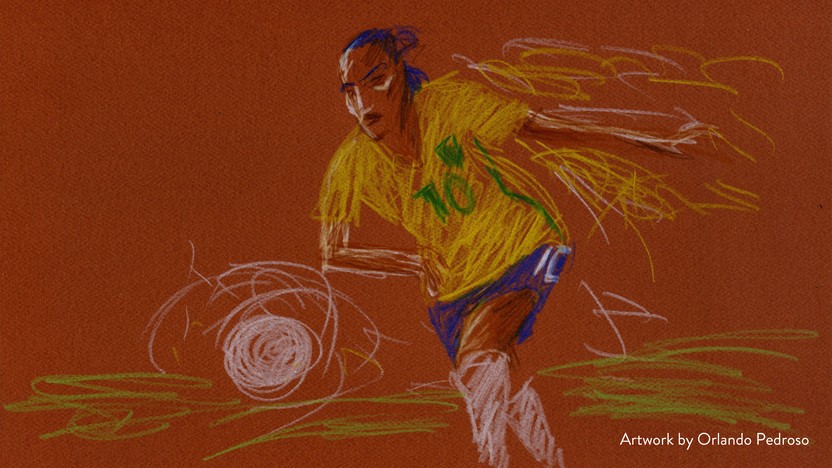 March 12-18, 2023
Ideas for the second week of spring break in the Twin Cities!
Explore downtown St Paul with kids
Within about three city blocks of each other, set in a roughly linear north-south fashion, are three St Paul landmarks you could plan a Sunday around with kids: the aptly-named LANDMARK CENTER, the equally gorgeous GEORGE LATIMER CENTRAL LIBRARY and the world-class SCIENCE MUSEUM OF MINNESOTA. Connecting these venues is RICE PARK, home to sculptures of the Charlie Brown Peanuts gang and author F. Scott Fitzgerald. Meters around the park are free on Sundays but if you're planning to spend time at the Science Museum, you'll want to park in the museum ramp.
Landmark Center, 75 5th St. W, St Paul MN 55102
Travel the globe and learn about a new culture without hopping a plane! Experience through music, food, crafts and exhibits. While you're at the beautiful LANDMARK CENTER, pop in to the free SCHUBERT CLUB MUSEUM, a hidden gem that allows kids to experiment with a cacophony of musical instruments. March 12, 2023. 1-3pm. FREE admission!
120 West Kellogg Boulevard, Saint Paul, MN 55102
The Science Museum is always a winner for my kids.  You can't go wrong delving into the permanent and traveling exhibits. Visit the dinosaurs or catch a movie at the Omnitheatre. Find tickets here.
FREE at the Science Museum: Did you know there is a Mississippi National River and Recreation Area visitor center tucked into the lobby with some interesting hands-on exhibits? Kids can play at fishing, boat or canoe, try birdwatching, and take a virtual bike ride or hike along the river.
Bonus fun in St Paul, Minnesota
Wabasha Street Caves, 215 Wabasha St. S, Saint Paul 55107
A tour of the caves tailored especially for kids with a "troll" guide, craft and photo opp. These are real, urban caves that naturally occur in the sandstone bluffs on St Paul's West Side. Lots of history lurking in the caverns – but we promise it's kid-friendly! $10/pp, Under  2 FREE. 11am-12pm. Tours for kids are available March 12, 2023.
193 Pennsylvania Ave E, St Paul, MN 55130
Got kids who love trains? They will adore this place. It's filled with train stuff to tinker with, real train cars to run through, train play tables, a craft and storytime. March 15, 2023, 10am-12pm. $10-$13/pp or a family pack available.

For more ways to celebrate the Irish holiday, see our list of Twin Cities St Patrick's Day events.
Beyond visiting St Paul
3265 Northwood Cir #100, Eagan, MN 55121
We love Good Times Park in Eagan for its indoors-but-outdoor feel: soccer turf, multi-level basketball hoops, huge jumping pillow, play equipment and ability to entertain a wide range of ages. Open daily, 7am-9:30pm, $10.95+tax/pp ages 1-17. Admission is bought online in advance, space is limited.

March 19-26, 2023
Ideas for the third week of spring break in the Twin Cities!
Design your own scavenger hunt throughout the Twin Cities using our big list of hunts we've collected. These mostly take place in public parks so they are completely FREE.
780 W Wheelock Pkwy #1315, St Paul, MN 55117
Two educational & entertaining shows to choose from, both centered on the spring night sky. Pre-K kids with their family: register for the 5:30pm show plus hands-on activities. General audiences: register for the 7pm show. March 21, 2023. $5/pp.
2015 Silver Bell Rd #180, Eagan, MN 55122
A trip to Gleason's for open gym is an instant mood-lifter. The kids will love the opportunity to bounce on trampolines, scoot through obstacle courses, and play on the gym equipment. Register in advance for a discount. And hey, teens and tweens! There are open gyms for you, too. March 22 & 24, 2023, 9:30 – 11:30am. $10 per child or $15 per family (online)-$15 per child or $20 (at the door).

3675 Arboretum Dr, Chaska, MN 55318
Your ticket includes all-your-can eat pancakes with fresh maple syrup and admission to the Arboretum – this is a wonderful place to explore with kids! For more maple syrup family events, try our Maple Syruping with Kids in the Twin Cities list. March 26, 2023, 8:30am-2:30pm. $13-$23/pp, reserve in advance.
For further ways to work the wiggles out, check our list of Twin Cities Indoor Playgrounds. Have the kids bounce of someone else's walls for a change!
Harriet Alexander Nature Center, 2520 Dale St N., Roseville, MN 55113
A FREE event of outdoor activities — with tours and stations for identifying maple trees, tree tapping, sap cooking, and sampling maple flavor. Craft kits to take home. March 25-26, 2023. 10am-4pm on Saturday and 12-4pm on Sunday. 

March 27-April 1, 2023
Ideas for the fourth week of spring break in the Twin Cities!
ACTIVITIES THIS WEEK IN THE TWIN CITIES: MARCH 27-31, 2023

ACTIVITIES THIS WEEKEND IN THE TWIN CITIES:

APRIL 1-2, 2023
Swim your cold weather cares away at Tropics Indoor Waterpark – with its  Bamboo Bay addition. Add on a run through Tropical Adventure indoor playground to give your day an extra boost of warm-weather vibes. Daily passes to the Shoreview Community Center are available for $45/family of six or can be purchased individually.

3075 Coon Rapids Blvd NW, Coon Rapids, MN 55433
Skate to throwback prices and tunes. Just $6.99 to skate plus skate rental fee (or bring your own). March 30 or ongoing Thursdays, 5-8pm. For more rink locations, try our 6 Twin Cities Roller Rink Family Deals.
2088 Larpenteur Ave W., St Paul, MN 55113
Visit the Bell Museum for the next in-person Star Party: Telescopes set up to observe the Moon, hands-on activities, and more! March 31, 2023. 8:30 pm–10:00 pm. FREE.

SPRING BREAK IN APRIL IN THE TWIN CITIES?
So many Easter egg hunts in the Twin Cities!
Easter is celebrated Sunday, April 9 in 2023. We keep a GIANT master list of all the Easter egg hunts in the Twin Cities, organized by region of the metro area. Browse it to plan ahead for some Easter fun in April!
APRIL 2-7, 2023
2323 Hennepin Ave S, Minneapolis, MN 55405
My daughter absolutely loves cats but mean old mom isn't up for having a pet. Our solution? We book an hour at this sweet rescue coffee shop and she gets a fix without extra responsibility. On spring break this week? Kids over 6 (with a parent) can play with the kitties and sip a warm beverage. 11am-7pm, $10/pp.
Spend Spring Break at the library
Your local library is a perfect place to spend a morning or afternoon during your spring break! The branch locations are packed full of FREE events to take advantage of during spring break, and occasionally your local library includes some special programming for your local school district. 
Storytimes for all ages

The Brain Box: Space to Make – for teens (Ramsey County locations)

LEGO Build Clubs

smARTpass

– free or discounted tickets to area attractions

Arts, STEAM, and cultural entertainment
6202 Bloomington Rd, St Paul, MN 55111
Base Camp has 16 unique indoor natural rock climbing routes to choose from. Try your hand at archery, too. Book a slot in advance if you can, but walk-ins are welcome. $10/youth ages 5-18 w/ adult to belay. April 4, 2023, 6-9pm
April doesn't always want to commit to spring in Minnesota. However, nature centers across the metro offer the best of both worlds — nature play areas and trails to hike outdoors AND engaging indoor exhibits. We have two dozen of these wonderful centers dotting the Twin Cities; find a new place to explore at the link.
345 W Kellogg Blvd, St Paul, MN 55102
There's never a dull moment for kids here, we promise; the museum takes special care to install exhibits that are highly hands-on and kid-friendly. Read about our all-ages favorites for families here. Wed, Fri, Sat, Sun, 10 am-4 pm, Thurs 10 am-8 pm | $8-$12. 

Discover New Bike Trails
Spring can make you want to get the bikes out from winter storage and explore. Anne has mapped out her favorite bike paths for a family ride:
Day Trip Ideas for the Whole Family
Are you looking for a day trip during your Spring Break? Wanna get away but not for an extended period of time or at a large financial cost? Try one of these ideas.
Lake Superior and the North Shore
You can explore Lake Superior in Duluth or along the North Shore. 
However, it's really good to head up there with a short itinerary.  There are so many things to do that it's really easy to become overwhelmed and turn around without doing anything. (Ask me how I know).
For Duluth, I recommend the Great Lakes Aquarium and Canal Park's Mariner's Museum.
Along the North Shore, you could drive all the way to Grand Marais or not.  There are lots of fun places to pull up and enjoy the lake along the way to Two Harbors.  (Remember to bundle up.  It will be chilly.)
Southern Minnesota and the Mississippi River



We have been traveling to Rochester and heading in southern Minnesota quite a bit these past few months. We are starting to discover some of the fun things to do in the area. Check out Red Wing, Wabasha, or Albert Lea. If you wanted to head west, explore New Ulm.