Gifts that your people will love. And will support your community!
Here are some of our favorite local ideas for your families including kids and adults.

---
FFTC 's 2022 Holiday Gift Sponsor
Offering old-fashioned lard soaps in a variety of fun food-based scents from The Wild Outdoors and Creamy Coconut to a rotation of seasonal favorites like Butterscotch Cookies and Frankincense & Myrrh.
Offering favorite spa items like bath truffles, milk baths, and a home-roasted  coffee body scrub.
Use COUPON CODE for 10% off:  FFTC10
Gianna's Thoughts: I found Simply Bliss at my local Farmer's Market and have fallen in love with the Brown Sugar Latte Body Scrub.  If you have a coffee lover in your family, I'm pretty sure they will LOVE this gift.
---
Shopping Local Gift Suggestions
Some links on this page are affiliate links which means
if you click on them, FFTC earns a small commission at no
extra cost to you.
For the Kiddos: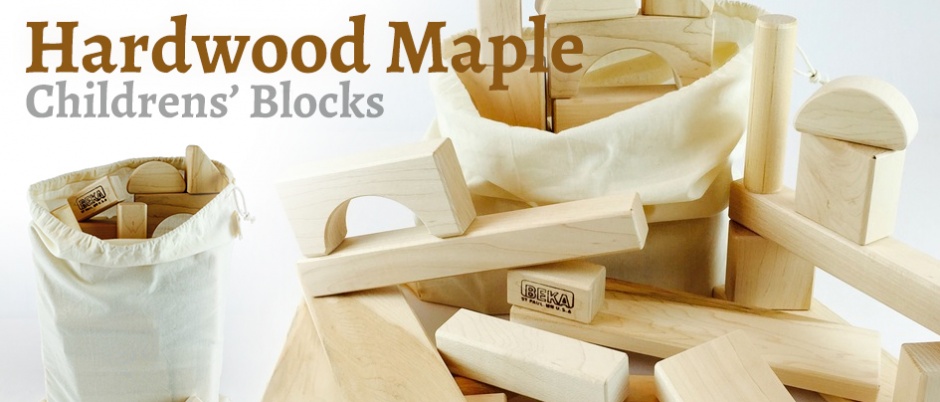 BEKA Wood Products : Made-in-the-USA Wooden Looms, Toys & Furniture for over 45 years; it really is true that time flies when you're having fun!!!
Games by James:  This Minnesota Shop has the solutions to all your tabletop game needs. You can find  25 amazing games here.
For the Foodies
North Mallow: Enjoy their new Gourmet S'mores Kits with a bag of North Mallow marshmallows, a bar of Chuao Honeycomb Chocolate and our new North Mallow gourmet graham crackers!
OR
Enjoy their new Hot Cocoa Kit! It contains our new hot cocoa mix and a bag of North Mallow marshmallows! The cocoa mix comes in two flavors: Classic or Peppermint. Our cocoa is dairy free and uses organic coconut milk powder, so you just have to add hot water for a delicious creamy hot cocoa!
Gianna's Thoughts: I am in love with North Mallow's marshmallows.  I love the slightly chewy outside and the melt-in-your-mouth insides.  I think my favorite flavor is the vanilla bean.
Cheesecake Funk: The best cheesecake in Minnesota – heck, the world! Made from scratch and something your family and friends will dream of! Cheesecake Funk was a favorite of Prince as well, hence the name, Cheesecake Funk, he called their creations. I'm drooling.  You can order online and pick up on a day and time that works for you (as long as there is a reasonable expectation).
Dandy Lion Coffee: Fresh roasted craft coffee and delicious coffee alternatives. Roasted each week to order in Chanhassen, MN. Family owned and operated.
Gianna's Thoughts: Our family has a subscription to this coffee and we get a new bag of beans every 2 weeks.  It's  our favorite coffee in the Twin Cities.  And Charlie is super easy to work with.  We have also gifted this coffee to family members, and it was a huge hit.  Our favorite is Costa Rica Dark Roast.

For Your Style
sota clothing: sota clothing is a source of creative and original designs organic to Minnesota. We provide Minnesota-inspired apparel, hats, drinkware, accessories, and giftables.
Spoonful of Faith: Jena Holliday is a full-time artist, writer, entrepreneur and storyteller. She is the creator and owner of Spoonful of Faith illustration and design studio which sells inspirational art, apparel, paper and home goods.
For Your Home
Frostbeard Candle Co. Locally made candles for Book Lovers. No, seriously.  If you love candles and if you love books, you won't want to miss out on Old Books, Oxford Library, and Wizardy Buttery Drink to name just a few.
Excelsior Candle Co. Made in St. Paul, these soy candles made for Minnesota Lovers.   Scents include: Lake Superior Mist, Farmhouse Christmas, Amythest, and Bananaphone as well as many more.
Wood from the Hood. Handcrafted cutting boards, growth charts and more.
For Self Care

Bearded Gentlemen Soap Company:  Featuring Beard Balm, Beard Oil, and Soap.  Lots of soap. Scents include Coffee and Cedarwood, Indigo Peppermint Eucalyptus, and Gentlemen's Blend Charcoal.  There are too many to list here.
Gianna's Thoughts:  I purchased these for the men in my family because it was an easy gift to ship.  The scents were great and it was a very manly gift that I was proud to give.
For the Book Lovers
You can find our readerly suggestions on our Local Holiday Bookshop!
---
Shopping Local  In-Store Experiences
Good Things 
Gifts | Home | Toys | Clothing

White Bear Lake
Grand Ave, St. Paul
Linden Hills, Minneapolis
Maple Grove
In 2021, Good Things is open for your Holiday shopping enjoyment.  You can find something for almost anyone at one of the many shops.
---
4306 Upton Ave S
Minneapolis, Minnesota 55410
612-877-8090
What we think!
In 2021, Heartfelt is open — 10 am to 4 pm Monday through Saturday. Please make an appointment for a crafting experience, but you don't need an appointment for holiday shopping..
---
818 Grand Avenue
Saint Paul, MN 55105
651-493-3307
In 2021, Mischief is open for shopping and is ready to accomodate you as well as offering curbside pick up and bicycle delivery for orders within a 4 mile radius of the shop.
1023 Mainstreet
Hopkins, MN 55343
952-926-7871
860 W. 78th Street
Chanhassen, MN 55317
952-818-2458
Stop by either store in 2021, and ask for a Holiday Wish List or Letter to Santa. Staff will create a little registry with your child's selected items for friends and family to shop from for the holidays. Like other local stores, Kiddywampus recommends we get an early start on shopping this year.  Want to shop from home?  Check out the digital catalog here.
---
13736 Marigold St NW
Andover, MN 55304
763-433-2276
A quick drive north of the Twin Cities, the Barn is an ideal place for a day of shopping or a quick getaway. More than an antique store, the Barn is filled with unique furniture, Midwest-made home goods, artwork, and artisan made products to make your home a haven. Old or new, big or small, you can find it at the Round Barn Trading Company!
---
For more holiday happenings, check our 2022 Christmas & Holiday Guide. It's chock full of Santa sightings, festivals, theater and musical performances, Christmas lights displays, and Christmas shopping tips.