Red Balloon Bookshop events are a fun way to enjoy this cozy bookshop with your kids anytime of the year.
*FFTC partner, learn more about this shop for Twin Cities book lovers here
Sat, 1 December | 9:30AM | Grand Meander Holiday Storytime
December is here again and that means it's time for Grand Meander – a St. Paul tradition that captures the charm of historic Grand Avenue and the cozy communal spirit of the holidays! Join Storyteller Angela for a Holiday Storytime to start your day of shopping off right. We'll read stories, sing songs, and say rhymes to get us all in the holiday spirit. Visit the party room after storytime to color and decorate your own paper ornaments or holiday cards.  All are welcome at this family storytime geared toward kiddos 1-5.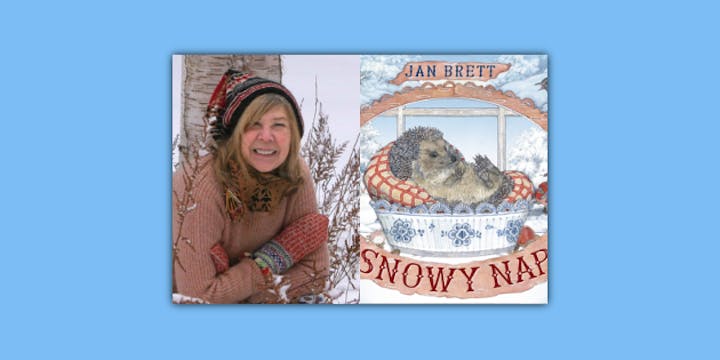 Sun, 2 December | 6:00PM | Jan Brett, THE SNOWY NAP
Cozy up at Ramsey County Library Roseville with Red Balloon Bookshop and beloved children's author Jan Brett on The Snowy Nap Tour! Jan is bringing the Snowy Nap bus to the library to tell us all about the winter Hedgie didn't want to miss. Join the author and illustrator of The Mitten and many more stories for a presentation, drawing demo, and book signing. Everyone is invited to Jan Brett's presentation, but we'd like to know how many chairs we'll need! Tickets to this event are available on our website.
Tue, 4 December | 6:30PM | Storytime with Santa
SANTA IS COMING!  Join your favorite jolly old elf at Red Balloon Bookshop for stories from the North Pole and a chance to help Santa select gifts for all the kids on his list. After storytime children are invited to grab a photo with Santa and help him select the best books for Red Balloon's annual Be an Angel book drive. Families and individuals are welcome to make their own donations as well! Don't forget to line up your shoes in the foyer when you arrive – you might just get a sweet surprise!
Sat, 8 December | 6:30PM | Hanukkah Bear Storytime
All are invited to Red Balloon Bookshop in St. Paul for a special Hanukkah Bear Storytime! We'll share one of our staff's favorite Hanukkah stories, test our dreidel skills, and enjoy some tasty treats cooked in oil to celebrate the season together. This family holiday storytime will include puppets, missing latkes, mistaken identity, and will best be enjoyed by kids ages 2 and up!