Don't forget about our birthday giveaways:  Picture Book s by Minnesota Authors and a Family Four Pack for the Science Museum on April 27.
Heartfelt delivers this month with some amazing drop-in crafts.  They also offer preschool classes and crafts by appointment, too.   If you are interested in learning more about this shop that we all at Family Fun Twin Cities adore, you can go to their website or call them at 612-877-8090.
MUSHROOM GNOMESCAPE Back by popular demand! Paint a trio of wooden mushrooms and make two delightful gnomes to match. Ages 7 to adult; younger with grown up help. $15. 
SPRING FAIRY COTTAGE Decorate a sweet little fairy house, using watercolor crayons and natural trimmings. Allow one to two hours. Ages 7 to adult or younger with adult help. $28.
NEEDLE FELTED BIRD Try your hand at needle felting with this charming birdie in your choice of color. Sharp needles will be used. Ages 9 to adult. $15.
EGGS,EGGS, EGGS
We have three different egg decorating options. $10 per half
dozen eggs–add a needle felted nest for an additional $5.
♥ Felted Wool Eggs
♥ Watercolor Wooden Eggs
♥ Painted Paper Eggs
POMPOM RABBIT Wrap wool roving around a cardboard donut, then trim with sharp scissors to create a bunny shape. Add felt ears and a pompom tail—so cute! Ages 7 and up. $15.
RIBBON DOLLY
Our clothes peg dolly has a gathered skirt made from a piece of polka dot ribbon. Paint her top to match and add curly mohair locks. Make a pair of dollies so they can play together—we have a lovely selection of ribbon colors. Ages 4 to adult. $10.
POMPOM CHICK Make two little pom poms by wrapping yarn around your fingers. Tie them together and add a felt beak. Cheep! Ages 7 and up.
SHADOW BOX First paint the landscape backdrop with acrylics; then make cute little figures using modeling beeswax to complete your scene. Ages 8 to adult. $20.
BEESWAX FLOWERS Beeswax is an amazing modeling material: colorful, sweet smelling, wonderful for quiet crafting. Make a trio of spring flowers while mastering this intriguing activity. Ages 6 and up. $15.
BUNNY FAMILY
Spun cotton shapes from Germany
are all natural, lightweight and easy to
color. Paint a trio of cotton peg dolls,
and then add ears, tails, and facial
details. Ages 4 to adult.
$15.
---
CRAFTS FOR THE VERY YOUNG
SPRING CROWN First paint sturdy paper with watercolor crayons. Once dry, add faux flower blossoms and leaves for a festive seasonal headdress. A ribbon tie makes the size of the crown adjustable. Ages 2 ½ and up. $10.
COLOR GNOMES Paint a set of wooden dolls in a rainbow of colors; then paint a matching cup for each gnome. Once dry, your play set will be tucked into a cloth bag for carrying. Great for color matching and imaginative play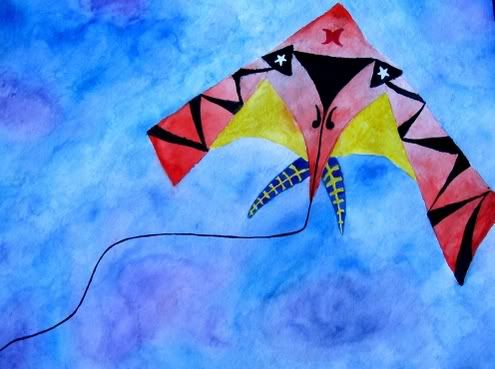 WATERCOLOR KITE
Make a cute little kite using sturdy paper and our magic watercolor crayons. Add string and stick holder, tie on a tail and head outside forlaunch. Ages 2 ½ and up. $10.
---