info@thewhimsyfactory.com

We were sad to see that the Whimsy Factory is going out of business in 2020. Grab some great kids costumes while you still have time and scroll to the bottom of this article to find other kids costume and dress up options.

The Whimsy Factory is a locally owned children's costume and accessory company that offers quality, affordable costumes and party services. These costumes are not those thin, easily ripped costumes you find a the toy department. These are outfits you can let you child wear all day – just a little more fun then the average outfit. The company also offers doll clothes (American Girl sized) to match your child's princess costumes. If you are looking for a costumed character to attend your next party, we recommend Occasions with Character, Locally-Owned Character Company.
The History of the Whimsy Factory – In Their Own Words:
[C]o-owners, Heather Fairbanks and Alison Amundson, have been friends since the University of Minnesota housing lottery randomly paired them up freshman year. Heather and Alison have always had a love of dressing up… and hosting events. The Whimsy Factory, LLC grew out of a desire to put a little whimsy in all of our lives. How can we help you manufacture a little fun?
The Whimsy Factory
Related Articles: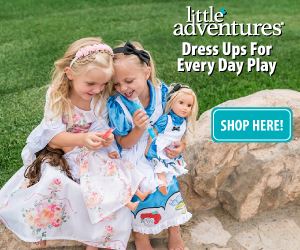 The Family Fun Twin Cities Directory is the most extensive collection of companies, organizations, activities and places to find things to do with kids in the Twin Cities.